A.K.A: Kim Min-seok
D.O.B.: 24 January 1990         Age: 27
Height: 175cm / 5'9
Known for: The cute, young one in the drama Descendants of the Sun
Wow he's 26. Does he look 26 to you? I'd say he's 17.
Trained to be an idol before realising it took too long so he became an actor. Great singer for an actor. Watch his King of Mask Singer.
So it turns out that I've seen nearly all of the dramas he's been in. I only know him from Descendants of the Sun and even that was only because everyone was fangirling about him. Otherwise he would've been off my radar. Actually when watching the drama I found it weird in the first episode when the main guys were making such a fuss. I just thought it was to demonstrate their bromance and personalities. I didn't think the kid would come back. I was so surprised when he did and it took me a while to remember who he was. Even then it was only as "the hospital guy," I didn't know what he looked like.
DRAMAS:
Shut Up Flower Boy Band (2012)

Seo Kyung-jong is a keyboard player in a band whose leader dies suddenly
Need to get around to watching this, has L

Aftermath (2014)

As Jo In-ho, main role, web drama

Hi! School: Love On (2014)

An angel becomes human and lives as a female student
Park Byung-wook is the class bully's lackey
Saw a few eps ages ago, don't/won't remember him

Who Are You: School 2015 (2015)

A bullied orphan girl who takes her popular twin's place
Min-suk is a classmate
Don't remember him but only watched Sungjae's part

Imaginary Cat (2015) 8 eps

Yoo Seung-ho who takes home a cat
Yook Hae-gong. Saw 2 eps, don't recall anyone but Yoo Seung-ho & a girl

Descendants of the Sun (2016)

Soldier Song Joong-ki & a doctor, post-war
Kim Gi-beom, pickpockets Jin Goo in the 1st ep
No wonder I don't recognise him, the hair

Doctors / Doctor Crush (2016)

A delinquent meets her mentor again after 13 years as doctors
Choi Kang-soo is a super cute resident

Defendant (2017)

A prosecutor finds himself in prison with amnesia
Lee Sung-gyu is a cellmate

Age of Youth 2 (2017)

Seo Jang-hoon houses five college students

Because This is My First Life (2017)

A man & woman are house poor & live together
Sim Won-seok's been in a 7 year relationship
FILMS:
Moebius (2013) – thug, cameo
A Special Lady (2017) – supporting role Joo-hwan. A woman becomes the second-in-command of a gangster organization turned business.
Wow… that burst of popularity, look below.
Variety Shows:
2012

Superstar K3 – audition and the semi-final episode

2016

Showbiz Korea – guest
Entertainment Weekly – guest
Celebrity Bromance – with L (Infinite)

Friends from Shut Up Flower Boy Band
KYA Flower Boy Bromance, super cute ♥ ♥
L's acts like the hyung and he the dongsaeng, super cute ♥ ♥

Radio Star
King of Mask Singer
Flower Crew – with Jungkook (BTS) ♥ ♥ ♥ need to find subs
Running Man – ep.304
SNL Korea – host s.8 ep.7

2017

Law of the Jungle in Kota Manado – Ep.252-255 with Sungyeol (Infinite)
Can't believe he was so obvious but then no one would know he can sing. I wonder if it's his real drama costume.
So cute ♥ ♥ ♥ L looks the same. This is what they look like on Celebrity Bromance.
His lips are so pouty. Definitely a key to his youthful looks.
So I did watch half this drama but uhh I got nothing. I did not know he was there.
So turns out he was in ep.1 after all.
The fame bringer role.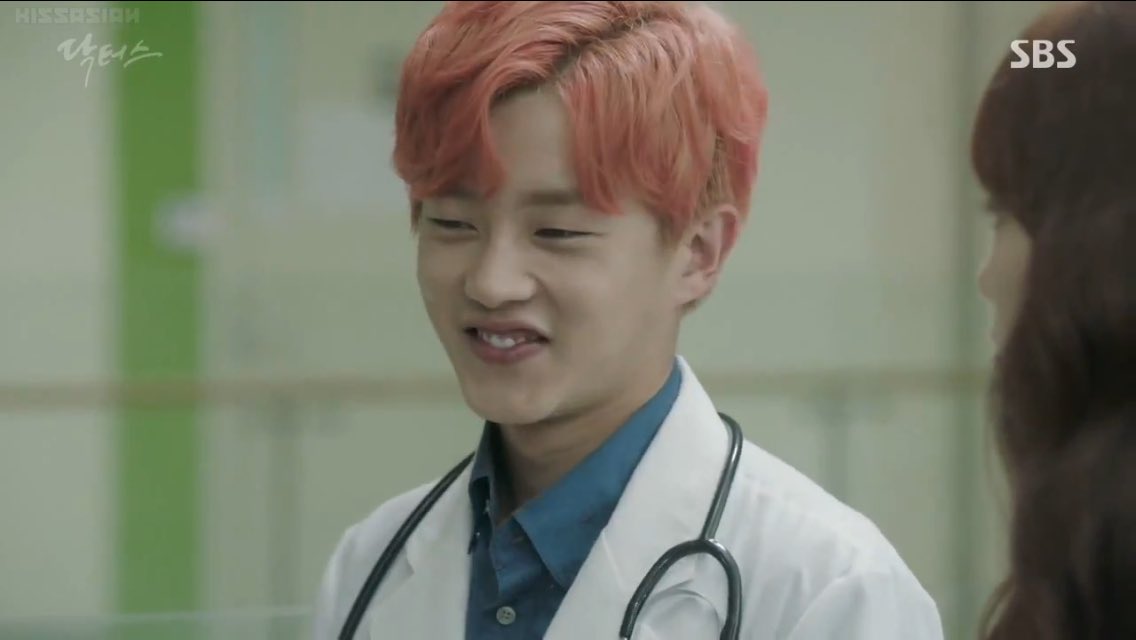 ♥ ♥ ♥ He's like a puppy! I just want to squish his cheeks. ♥ ♥ ♥